COUNTY MIXED PAIRS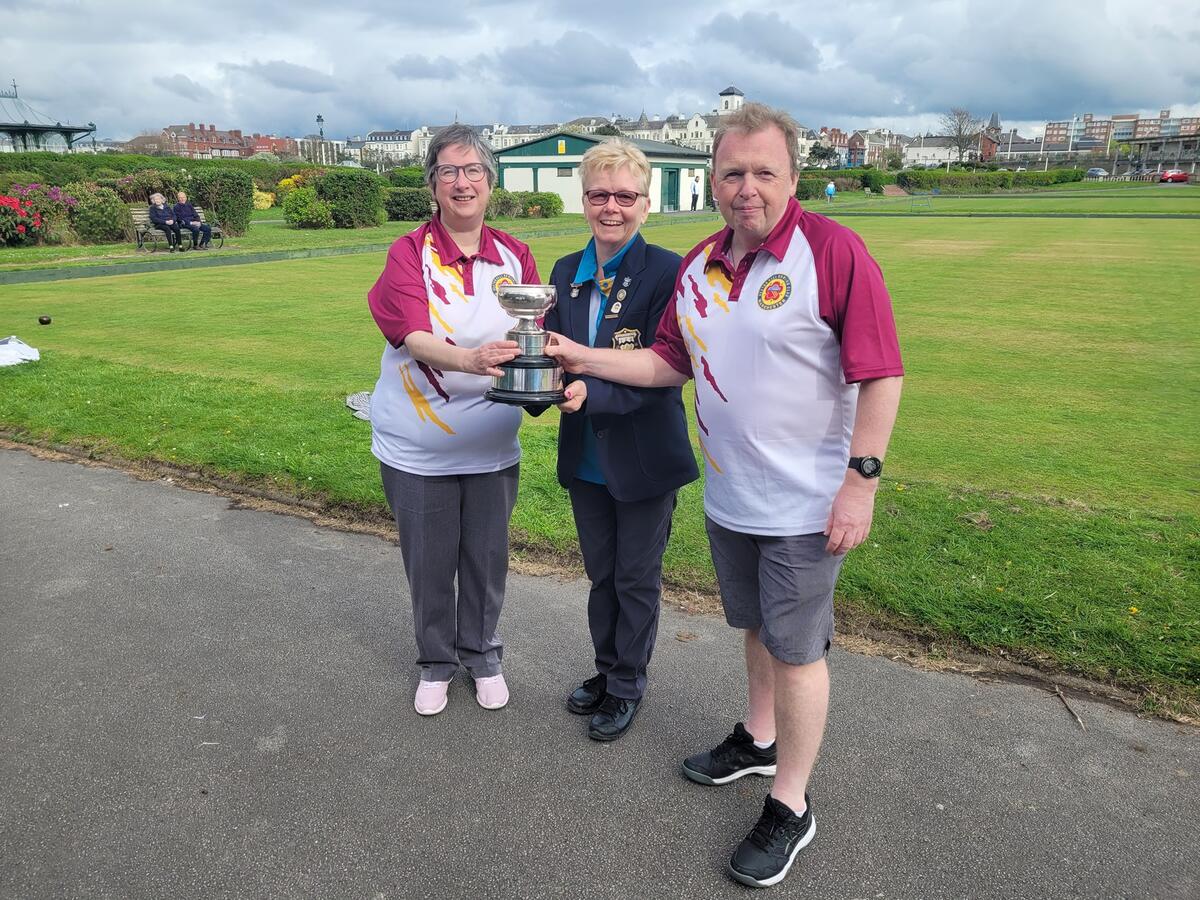 COUNTY MIXED PAIRS 2023
Congratulations to Rory Fleming and Patricia Cunningham on winning the reintroduced for 2023 Bowls Lancashire mixed pairs at Southport.
The rain cleared away just in time for the start of the competition with 2 groups of 4 competing in a round robin format.
Group A
1st Michael & Ann Smith
2nd Rory Fleming & Patricia Cunningham
3rd Keith & Janer Baker
4th Graham & Moira Ellis
Group B
1st Lewis Rimmer & Chloe Smith
2nd Jason Parkinson & Gillian Hinsley
3rd Bob Marshall & Sandra Fath
4th Ted Pentecost & Liz McDermott (Tricia Pentecost played one game)
In the semi-finals Jason & Gillian edged past Michael & Ann on the last 2 ends while the other semi-final was even closer, needing an extra end before Rory & Patricia gained success over Lewis & Chloe in an excellent game.
The final looked wrapped up with Rory & Patricia leading 12 -3 with just 3 ends left, but a stirring comeback from Jason & Gillian fell just short with the result finishing 12-11.
Thanks to Shirley Lattimore for providing an excellent lunch and to Maureen & Pat for helping out in the kitchen throughout the day.
An enjoyable day for everyone!